Join BYC, Get a Jersey and $40 Ace Points!
In a bold move to get our young athletes excited and rolling from day one, BYC puts the sign-up fee right back into equipping your kids!

A provided BYC Jersey will help the kids feel like a team, and matching bike shorts available for purchase keeps everyone comfortable on their seat.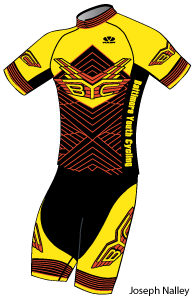 Our design is distinctive and exciting, and our manufacturer has a proven track record for top-quality bike racing apparel.

The Ace Points that you receive at our July Kick-Off will be in the form of a special gift certificate to one of our Shop Partners. New riders and their family can visit a Shop right away to ask questions and pick up any equipment the young riders may need.

BYC tracks your young racers participation in practices and racing. We recognize on a weekly basis those who are accumulating great weeks of training and racing with "Wings" and "Ace" stickers. At the end of the season, those who have practiced and raced enough to Earn their Wings are awarded with special BYC Wings apparel to mark that accomplishment!

Earn Your Wings!
Here's how it works. BYC has three permanent practice locations. We will practice three times a week, after school/work, one practice per location - Tues/Wed/Thursday. On the weekends during the fall race season, there will be ample opportunity to race regionally almost every weekend! ....read more about our practice schedule and locations here

Your bycKids earns a "Wings Week" when they attend 2/3 practices and race that same weekend!

Five Wings Weeks over the season to earn their Wings for the year!

To grow as a cyclist, consistent training and race application of those hard-earned skills is a must. With this system, BYC rewards consistency, effective training, and participation in the Team. However, it is also possible to Earn your Wings simply by attending enough practices and races, regardless of how they are grouped. 25 Practices and 7 Races to Earn their Wings this way.

All racers must participate in 2 Volunteer events that BYC organizes throughout the year. For the Rookie year, this requirement is waived as there are only so many weekends. But for those returning in year two and beyond, the off-season and early summer will offer plenty of opportunities to get involved in the larger cycling community. We look forward to seeing our bycKids make a difference in the community!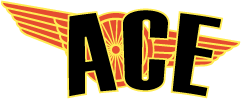 At the banquet celebrating an awesome season, the Rider will be awarded their special Wings apparel to mark the year's achievement. Wings apparel gets more awesome every year they progress through the program! After five years, they become a Team Captain then a BYC Ace, so keep up the hard work!



Redline Cyclocross Bikes available for Rookie Year!


With the help of our Shop Partners, BYC owns a collection of Redline cyclocross bikes to get our Rookies rolling! The fleet includes bikes with different wheel sizes to suit all heights (or sizes) in the 8-16 year old range, available for loan to our first-year riders with a small deposit. The bikes are intended for cyclocross, with wider knobby tires installed, but with a simple tire swap can easily be ridden effectively on the road. .....read more about our Rookie Bike program here



Baltimore Youth Cycling is a regional movement to develop Junior cyclists into cycling advocates and confident young athletes. We work with beginning through advanced cyclists ages 8-18, in a structured cyclocross practice setting. We teach them to ride safely and skillfully as athletes dedicated to their sport and their teammates. .....read more about BYC's story here