Baltimore Youth Cycling is a regional movement to develop Junior cyclists into cycling advocates and confident young athletes. We work with beginner through advanced cyclists ages 8-18, in a structured Cyclocross practice setting. We teach them to ride safely and skillfully as athletes dedicated to their sport and their teammates.

The larger Baltimore cycling community has come together, under the BYC banner, to raise the level of cycling competition and camaraderie in our Mid-Atlantic region. BYC is supported by seven local bike shops, and includes volunteers and kids from nearly all our regional cycling clubs and teams.

Whether for competition, recreation, or transportation, BYC develops advocates for cycling in all its forms, ready to work for an even better Baltimore Cycling Community. We are excited to introduce Baltimore's kids to the joys of two wheels! ..... read more about BYC Formation and Mission

Why Cyclocross?
Cyclocross is the perfect way to introduce young athletes to cycling. Its practices and events are held off the road, usually in a park setting, where parents can watch their young cyclist conquer the course. The sport involves obstacles and terrain challenges that teach cyclocross riders the bike skills to handle anything!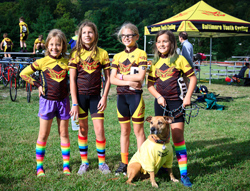 Cyclocross races are available regionally almost every weekend starting in September and wrapping up in December. Race days are festivals full of fun and socializing, in addition to the routines and lessons involved in competing. Everyone from 8-78, beginner to professional, masters the same course and experiences the elation of cyclocross racing! Check out the video below for more, directly from the young racers....



Cyclocross Bikes available for Rookie Year!


With the help of our Shop Partners, BYC owns a collection of Redline cyclocross bikes to get our Rookies rolling! The fleet includes bikes with different wheel sizes to suit all heights (or sizes) in the 8-16 year old range, available for loan to our first-year riders with a small deposit. The bikes are intended for cyclocross, with wider knobby tires installed, but with a simple tire swap can easily be ridden effectively on the road. .....read more about our Rookie Bike program here

Earn your Wings and become a BYC Ace!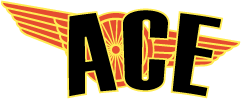 Beyond the awesome fun of mastering a bike on any terrain, our kids will accumulate Ace points through participation and racing that will qualify them for awards at year end! Special BYC Wings apparel just for their years of accomplishment rewards all the hard work and dedication. After five years in the program there will be so much speed and skill developed, they will graduate as a BYC Ace! .....read more about our Wings program here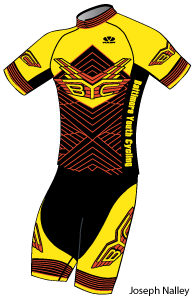 Distinctive Jersey and Short Design!
We wear the BYC Wings with pride! Kids are provided with a Jersey when they sign up, so get ready to look the part. Adult members are eligible to purchase and train in BYC apparel, as are Parents of BYC Kids. Our colors and Wing Crest stand out on the Cyclocross race course and in training. We do one clothing pre-order that typically closes in June, with everything from thermal jackets to arm warmers available. Extras may be available. Our look is a bit Baltimore, a bit Maryland, and all fast!